Solid Waste & Landfill Odor Control
Eliminate odors from landfills and waste transfer stations.
Waste Away Odors With Landfill Odor Control Products
All areas of solid waste handling are, by nature, smelly jobs. Municipal sludge and solid waste, landfills, composting, and co-composting facilities all generate odors offensive to workers and the community. The solid waste process is complex, with multiple drops, collections, transfers, and sorting of recyclable and non-recyclable material. Combustible materials can also be incinerated for energy production — causing more bad odors.
As with most odors, agitation makes it worse. When solid waste is offloaded or compost rows are turned, bad odors increase. Whether in a localized area or to surround a composting shed or landfill, Ecosorb® products can be used to control these malodors and put in place an effective landfill odor control solution. Dispersion systems can also be added to site hardware to control odors as they are released by machinery such as graders and tillers.
Wastewater sludge produces sulfide compounds.
Composting and co-composting facilities emit nitrogenous compound odors.
Gases from landfills contain large amounts of odorous mercaptans.
Ecosorb uses the natural power of plant oils to remove odors from solid waste handling.
Non-toxic, non-hazardous, biodegradable, non-flammable, and no harmful VOCs.
Proven by independent and customer labs to reduce volatile emissions.
From waste transfer, collection, sorting, and storing, there's an Ecosorb solution for any odor.
Because transfer stations are used to transport residential and commercial trash, they tend to be located near neighbors … but nobody wants to smell it. Ecosorb atomization nozzles or vapor ducting can be located directly beneath the ceiling of these stations over load-out and tipping areas to eliminate waste handling smells and manage landfill odor control. As a side benefit, our high volume atomization systems suppress dust along with odor.
Municipal sludge from wastewater treatment plants is often composted in indoor facilities, posing significant odor control challenges. Ecosorb products, atomized in concentrate form with nozzles or humidifying fans, control odors even in large composting facilities.
Local laws can often restrict composting use of wastewater sludge, making municipalities discard it in landfills. When transport vehicles dump their loads, disturbing solid waste odor-causing compounds, powerful odors are released – a problem solved by applying Ecosorb landfill deodorizer products through oscillating fan systems.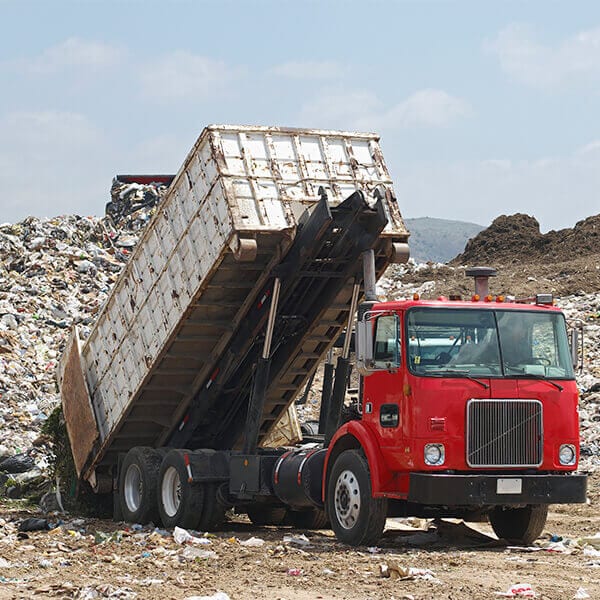 In addition to atomized spray, Ecosorb is also available for use in a Spray Gel, which topically caps odors from escaping into the atmosphere. The environmentally-friendly Ecosorb Spray Gel can be evenly added onto trucks hauling solid waste and around landfills.
Made from natural ingredients, our Spray Gel has been recognized by "Environmental Protection" with a New Product of the Year Award in Air Quality. This natural, industrial-grade odor eliminator is used across many industries from asphalt production to wastewater treatment and is the ideal solution for solid waste odor control.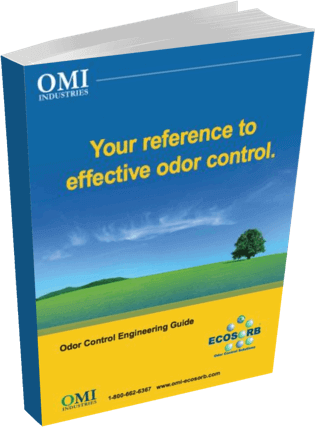 Get technical specifics, study results, and full product data by downloading our free Engineers Manual.
What you'll learn in this manual:
How odor is created and its effect on people
The science that makes Ecosorb work
Ecosorb product types, equipment, and delivery methods
Comparison of common odor solutions and technologies
GET YOUR FREE COPY