Download the robust manual for Ecosorb science, solutions, and equipment.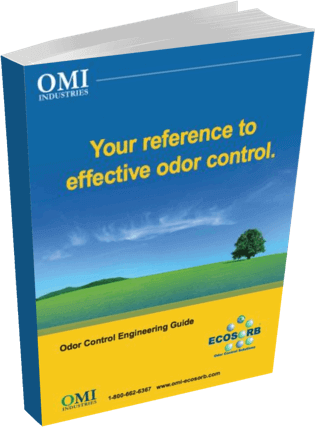 This detailed Engineering Manual is nearly 200 pages of technical knowledge for design engineers and industries looking for odor control solutions. It also provides information for Ecosorb distributors.
What you'll learn in this manual:
How odor is created and its effect on people
The science that makes Ecosorb work
Ecosorb product types, equipment, and delivery methods
Comparison of common odor solutions and technologies
You'll also get:
Test results from studies proving Ecosorb's effectiveness
Safety data sheets from each Ecosorb product
Other reference materials
Get your guide.
Thank you for your interest in the Ecosorb Engineering Manual. Use the button below to download your copy.
Download Your Guide