HOW IS EMISSIONS CONTROL DIFFERENT THAN ODOR CONTROL?
Download this robust eBook and discover the how emissions control and odor control relate … and why they often require different solutions.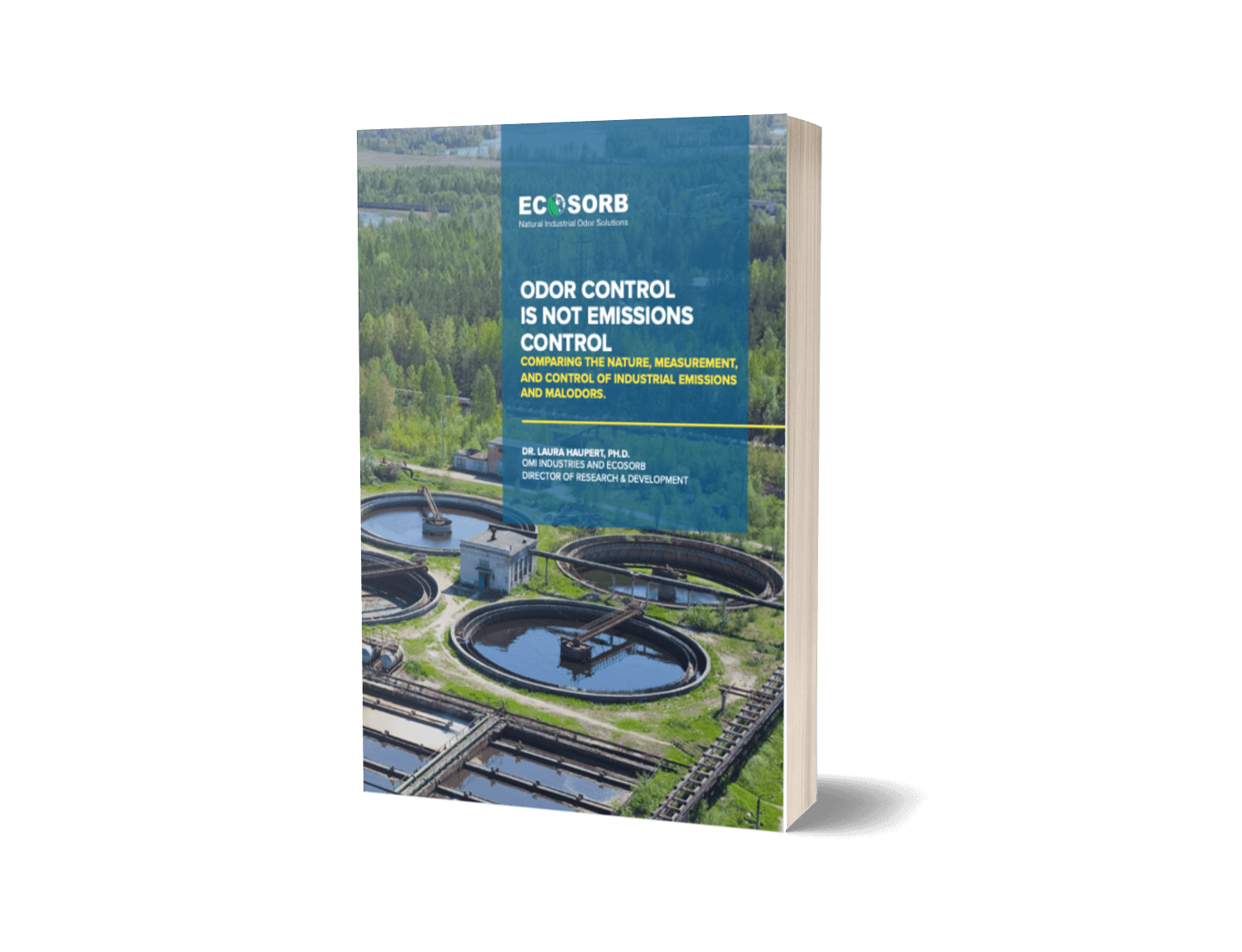 This detailed resource explains the science behind emissions and odors, so you can better understand how to control each. Written by Ecosorb's Ph.D. chemist and field engineers, this easy-to-read resource equips you to make better decisions for your industrial business.
What you'll learn in this short eBook:
Science of industrial emissions and malodors
Most common emissions and odor control methods
Emissions and odor regulations
Odor measurement techniques and comparisons
How plant-based odor removers can be used for safe, natural odor control
Get your eBook.
Thank you for your interest in the Emissions vs. Odor Control eBook. Use the button below to download your copy.
Get Your Free Copy